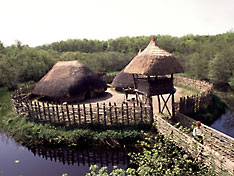 An ancient island complex has been discovered in Connemara.
The Crannog site was found in Lough Dú Litir close to Carna and is believed to be over a thousand years old.
Local silversmith and archaeology student Ruairi O'Neill and colleague Sean Foley stumbled upon the crannog while exploring in the area.